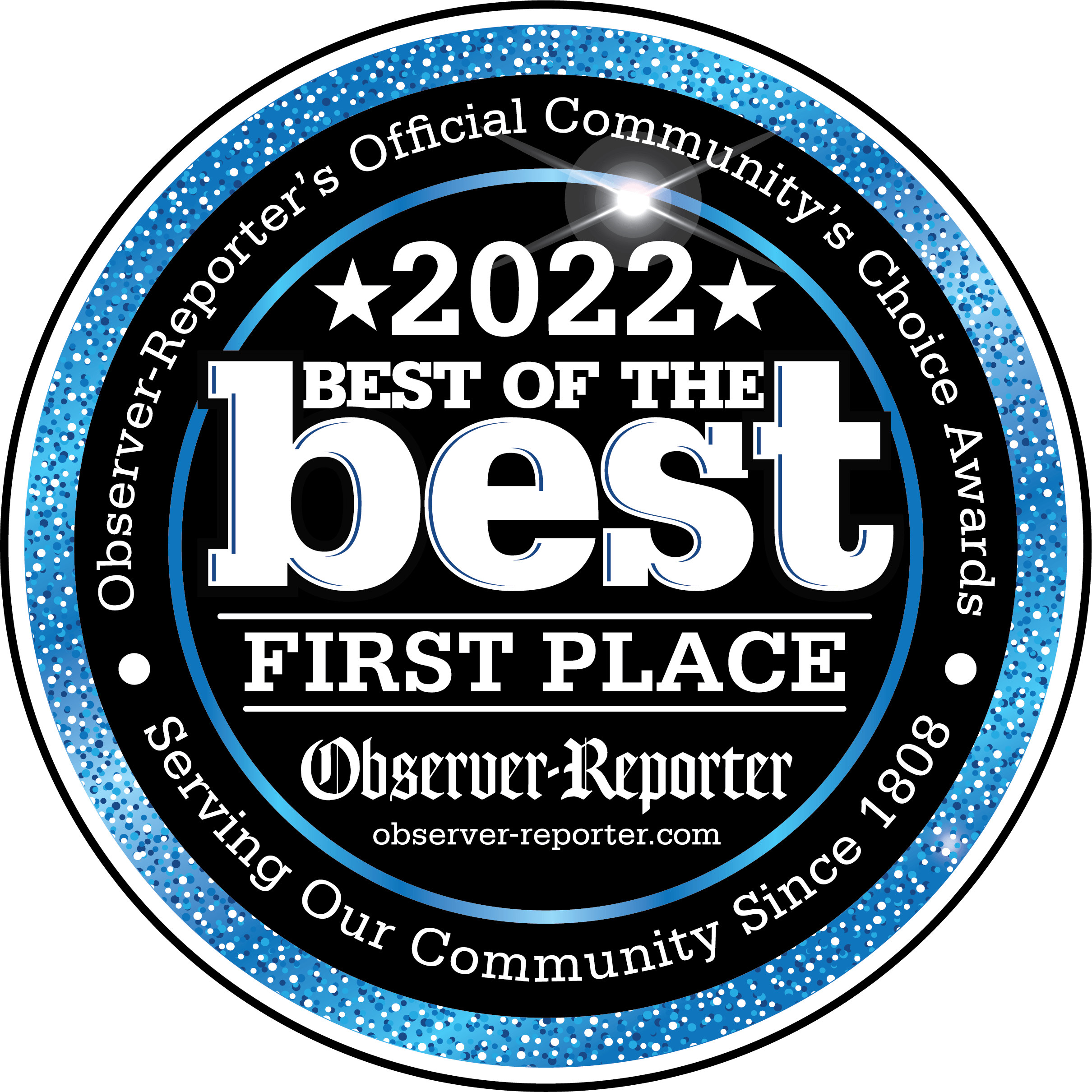 Best Buffet
3 years running!
Thanks so much!
Breakfast
 Serving from 9am – 11am on Saturday Only 
Ham Fondue
Apple Fritters
Scrambled Eggs *
Bacon or Sausage*
French Toast with Syrup
Gooey Sticky Buns
Corn Fritters
Homemade Homefries*
Corned Beef Hash
Sausage Gravy over Buttermilk Biscuit
All-you-can-eat every Saturday!
There is plenty of room at the table for your family!
$14.95 per person
3-12 years old $0.70 per year.
** Indicates a Gluten-Free Menu Item
Saturday February 11, 2023
 Serving Lunch & Dinner 11am ~ 6:30pm 
*MEATLOAF! Buy 1 slice, Get 1 Slice  Free!*
Comfy Cozy Alternative Meal $16.99 
1 Main & 2 Family Recipe
Casseroles/Sides/Salads or Soup
_______________________________________
Main Dishes
Parmesan Crusted Chicken 
Kielbasa & Kraut
Spice Rubbed Ribs
Stuffed Chicken Breast
SpringHouse Hickory Smoked Ham
Italian Lasagna
Stuffed Pork Chops 
Chicken & Gravy over Buttermilk Biscuit
   ________________________________________________________________________________ 
Family Recipe Sides
 Hand Peeled Mashed Potatoes 
Aunt Emma's Broccoli Casserole
Homemade Mac & Cheese
Alabama Vegetable Casserole 
Buttered Green Beans
Hashbrown Casserole
________________________________________________________________________________
Calf-Sized Kids Meal 
2 Chicken Tenders + 2 Mini Sides 
Farm Sized Sandwiches
______________________________________
______________________________________
Soup
________________________________________________________________________________
Salad
Sunday, February 12, 2023
 Serving Lunch & Dinner 12Noon ~ 6:30pm
*MEATLOAF! Buy 1 slice, Get 1 slice Free!*
Comfy Cozy Alternative Meal $16.99
One Main & 2 Family Recipe
Casseroles/Sides/Salads/Soup
 Main Dishes
Carving Ham w/Pineapple Molasses Glaze
Parmesan Crusted Chicken
Roast Turkey & Homemade Stuffing
Liver & Sauteed Onions
Stuffed Peppers
Boneless Stuffed Pork Chops
Stuffed Chicken Breast
Saucy Cabbage Rolls (2/order)
Chicken & Gravy over Buttermilk Biscuits 
Family Recipe Sides
 Oven Baked Scalloped Potatoes 
Aunt Emma's Broccoli Casserole
Hand Peeled Mashed Potatoes
Buttered Green Beans
 ________________________________________________________________________________
 Calf-Sized Kids Meal
 2 Chicken Tenders + 2 Mini Sides
Farm Sized Sandwiches
________________________________________________________________________________
Soup
 ________________________________________________________________________________
Salad