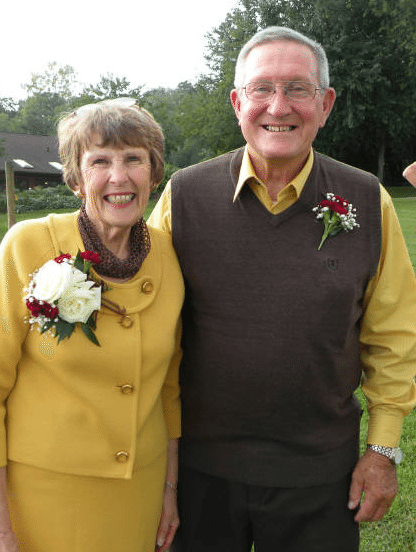 Bev and I both have backgrounds in agriculture and are Penn State graduates. This background has provided for the direction in our lives. Following college, I worked for 13 years in the agriculture industry, where we had excellent responsibilities, excellent compensation and the opportunity to work for a great mentor. This work, however, required traveling 50,000 miles a year with many weeks being away three and four nights per week. This was not conducive to maintaining a strong marital relationship and raising five young children.
We, as a result, we made the decision to make a change to try to find something that would utilize our experience, interests and capabilities, while allowing us to start and grow an entrepreneurial business that would provide freedom in our schedules and the opportunity to prosper according to these abilities. It was from this that the Springhouse came as a dream 41 years ago. Actually, it took some additional four years to find the farm location, achieve the financing and build the retail and milking facilities before starting the SpringHouse business in 1975. We mainly began with the idea of selling milk, ice cream cones, some cheese and other deli items and milking a small herd of dairy cows. Over time as more food service, bakery and specialty items were added it became apparent that our greatest opportunity for growth and profitability was in the food service part of the business.
In 1987, the SpringHouse physical facilities were doubled to incorporate what is now the bakery, kitchen and the sit down area. This, along with catering and many new farm oriented family entertainment activities, has provided excellent opportunities for future growth.
We are thankful to have been so blessed to have found this current location for the SpringHouse. Economic and population growth has enhanced these opportunities.
My current role in the business is as president of our LLCs with primary emphasis on financial oversight, long-term planning and senior managing partner.
My favorite task is four-fold: working these last 37 years with Bev, having great relationships with customers, having a wonderful opportunity to work with a large number of excellent employees and being able to watch, observe and encourage Marcia, Jill and Sam, as they work to grow and successfully manage the SpringHouse.